Tire Services
at Pensacola Honda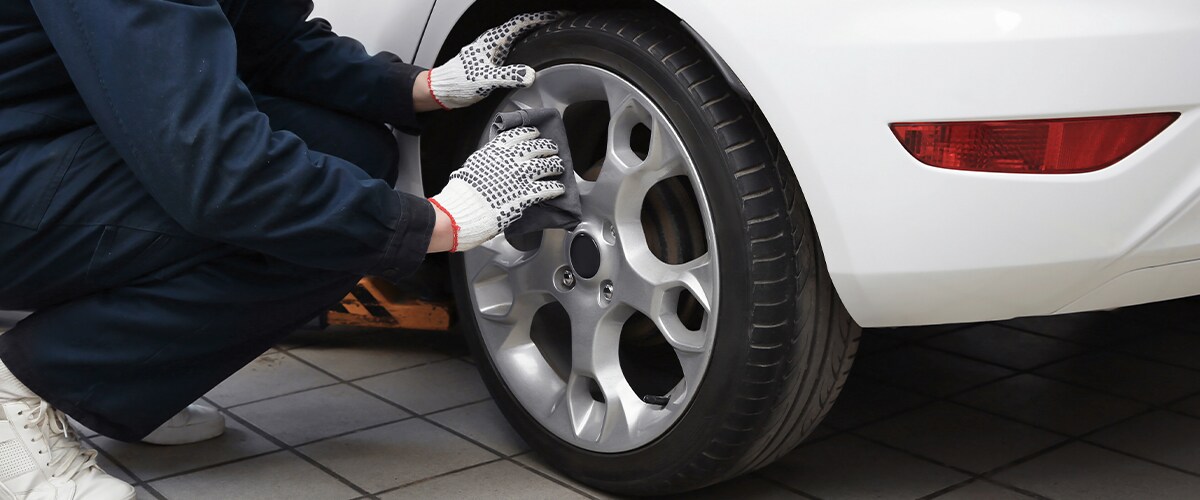 Stay in Control with New Tires from Pensacola Honda
While easy to ignore, tires are an important feature in maintaining both the safety and comfort of your vehicle. As the only parts on your Honda car or SUV that actually touch the road, ensuring your have the proper tires on your vehicle in good condition is the key to both handling and safety that will let you drive with confidence. Visit Pensacola Honda today for your next set of tires and ensure the safety of your vehicle.
When Should I Replace My Tires?
While every set of tires is rated for a certain mileage, in reality the life of your tires depends on several factors:
You can check your own tires for excessive wear with a visual inspection, and if you notice low tread it's time to visit us for a new set.
While you may not always see imperfections, if you begin feeling a vibration while you drive, that may be a sign of a tire issue that needs attention. Whether you have uneven tire wear due to a misaligned suspension, or a broken tire belt thanks to a pothole, you'll want to ensure you have your tires replaced as soon as possible to avoid an unsafe situation.
Finally, if you notice that you're having a hard time controlling your car, truck, or SUV in wet conditions, it's time to pay our dealership a visit. Hydroplaning becomes easier and more exaggerated with worn tires, and a new set will give you back the control you're used to.
Visit Our Dealership Today!
If you know it's time for a new set of tires, visit our Pensacola Honda service center today! Our competitive pricing and expert technicians will help you find the right tires for your vehicle at a price you can feel good about.
Contact Us
* Indicates a required field
Hours
Monday

7 AM - 6 PM

Tuesday

7 AM - 6 PM

Wednesday

7 AM - 6 PM

Thursday

7 AM - 6 PM

Friday

7 AM - 6 PM

Saturday

8 AM - 4 PM

Sunday

Closed