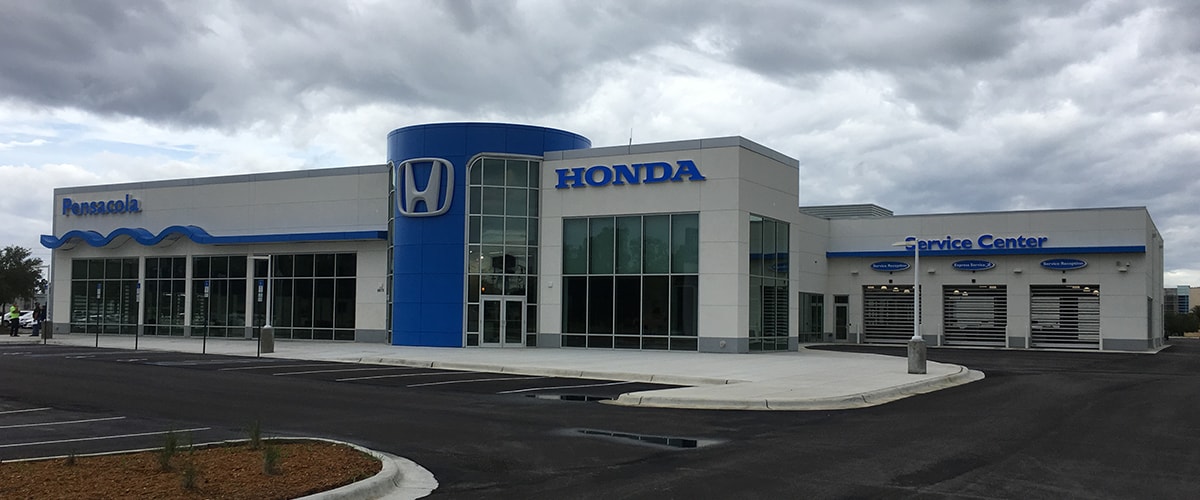 Honda Service & Auto Repair in Pensacola
Find Expert Honda Service in Pensacola
Honda vehicles have a reputation for reliability, but without proper maintenance from expert technicians, no vehicle is truly going to live up to its potential. At Pensacola Honda, you'll find expert Honda service and repair techs and a straightforward, friendly experience that makes maintaining your Honda easier than ever.
Routine Honda Service Appointments
For your more routine services, you can schedule appointments ahead of time or drop in when it is most convenient for you. Quick service lanes are available for oil changes, tire rotations, battery services, and other basic maintenance items, and we can generally have you in and out in under an hour. Oil changes are especially important as your engine will never last to its full potential without proper lubrication, so be sure to take advantage of our dealership to keep your engine running like new for years to come.
Genuine Honda Parts Replacement and Repair
Sometimes you just need new parts for your Honda vehicle. Whether a pothole has broken a suspension component or you've been in an accident, our expert Honda service team combined with our catalog of in-house Genuine Honda Parts will get your vehicle exactly what it needs to run like new again.
Tires and Alignment Services
No vehicle can perform to its full potential with bad tires, and our dealership is here to help with both a selection of high-quality tires to choose from and alignment services that will help you even out tire wear and extend the life of each set.
Honda Brake Service
Brake pads, rotors, and calipers get a lot of abuse due to friction and heat, even with the most gentle of drivers behind the wheel. Be sure that your brake system is up to the task of stopping you safely with brake service and repair at our Pensacola Honda service center.
Rotate, Balance & Alignment
$139.00
LOF & Tire Rotation
$69.00
Hours
Monday

7:00 AM - 6:00 PM

Tuesday

7:00 AM - 6:00 PM

Wednesday

7:00 AM - 6:00 PM

Thursday

7:00 AM - 6:00 PM

Friday

7:00 AM - 6:00 PM

Saturday

8:00 AM - 4:00 PM

Sunday

Closed