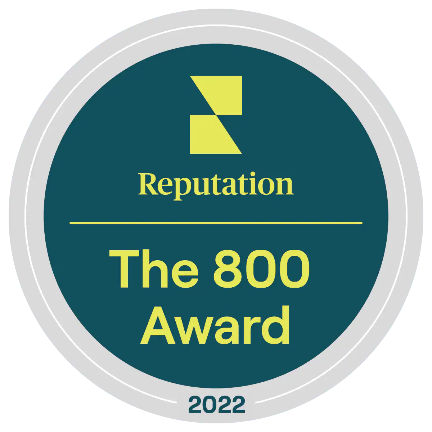 At Pensacola Honda, we hold ourselves to a high standard when it comes to customer care and satisfaction. We are proud to be recognized by Reputation.com as a recipient of the 2021 Reputation 800 Award , reflecting strong customer engagement, review sentiment, and satisfaction. We want to thank our customers in Pensacola, FL, and beyond for helping us achieve this recognition. Your feedback and reviews are essential to help us maintain our strong service!
How We Achieved This Award
Our partners at Reputation.com generate a constantly-changing Reputation score based on a range of factors related to customer service and experience. Review sentiment, overall volume of reviews, review source spread, and response rates are all considered when calculating our overall score. With a score over the required 800 points to receive this recognition, Pensacola Honda continues to succeed in prioritizing customer care and engagement. We could not achieve this recognition without our clients, and we want to thank you for taking the time to give us essential feedback!
Visit Our Pensacola, FL, Honda Dealer Today!
Our team is excited to work with you, so visit us on Pensacola Boulevard to see why we are a 2021 Reputation 800 Award winner! If you have any questions regarding our services, online shopping system, or vehicle selection, do not hesitate to give us a call or contact us through our website for more information.