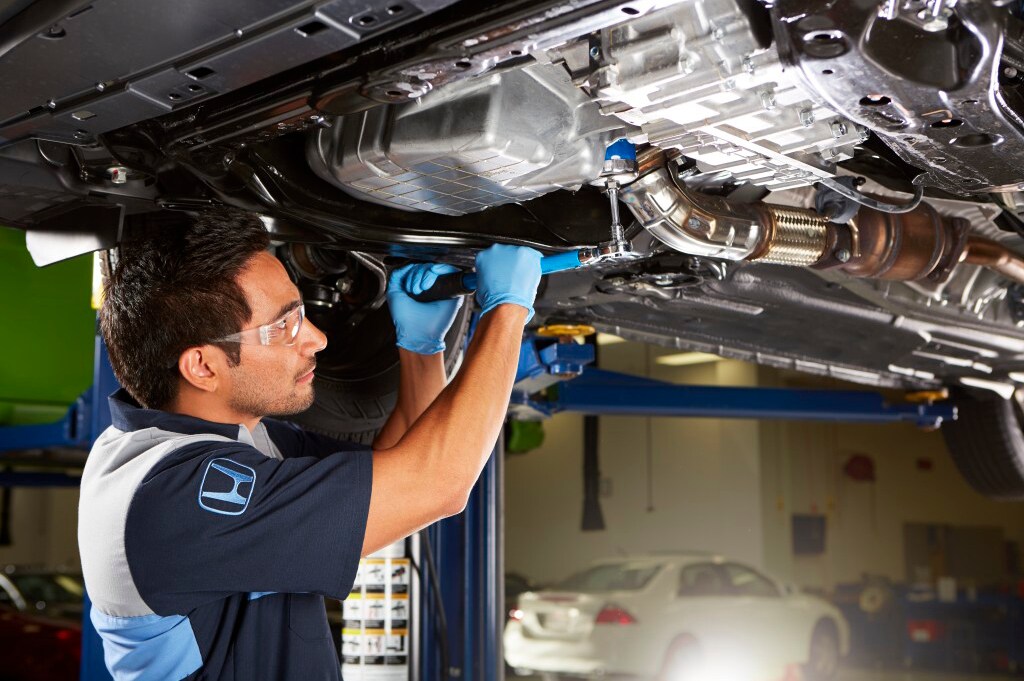 At Pensacola Honda, we are proud to offer timely and efficient Honda maintenance, repairs, and replacements. Pensacola Honda Service Center is your top destination for quick, easy, and transparent auto service appointments in the area. You can easily schedule Honda service through our website, or contact our team for assistance with any issues you notice with your vehicle. We are committed to customer care at Honda Pensacola, so you can rely on our team to get you back on the road quickly. We look forward to working with you!
Our Technicians Are on Your Side
No matter the job your Honda model requires, we are always up to the task and ready to help. From regular service requests such as oil changes, battery replacements, and tire rotations to substantial body repairs and refurbishments, we have you covered with a dedicated team of factory-trained professionals. If you run into any issues with your Honda vehicle and would like assistance or advice, we are always available to chat by phone or through our website. Contact us at any time, and we will point you in the right direction!
Schedule an Appointment with Pensacola Honda Today!
If your Honda vehicle requires maintenance or repairs in Pensacola, FL, schedule Honda service through our website for a time that works best for you! If you have any questions, we encourage you to give us a call at any time.